Family Programs
Francine Barone,
RN, Mental Health Specialty
Francine graduated from Nursing School back in 1989 and completed a specialty in Mental Health in 2005 at Douglas College in Vancouver BC. After completing her training in Acute Psychiatry at Lions Gate Hospital in North Vancouver BC she worked as a Crisis Nurse for several years which has made her proficient in helping individuals and families deal with Mental Health issues and Addictions.

Along with her professional training, she shares her own personal journey in recovery which allows her to truely have empathy, compassion, understanding, genuine care and concern for helping individuals and families recover from a hopeless state of mind, body and soul. In sharing her own personal experience her clients are able to relate to her and develop a therapeutic relationship where healing begins. Filled with much joy and gratitude to be able to take my own journey in recovery and my professional skills to help others with their healing process.

Families are guided through the intervention process from start to finish, and information is provided to families and loved ones on what to expect during the intervention itself. Mr. Marcelli also provides ongoing support post-intervention to families through counseling, access to programs such as AL-ANON, NARANON, and identification of community services for continued aftercare in various communities.
Families
It has become undisputable that "Addiction is a family illness." The addiction or illness of another family member can spread throughout the family like a virus and it takes a professional to "clean the atmosphere" and assist each family member to prepare for a safe and holistic journey in taking care of themselves.
At Options Okanagan an important part of treatment is addressing past and present relationships with the family as a whole as well as each as an individual. With intent to gently repair and prepare, our counselors lead each member into a time of new awareness, understanding and a loving commitment.


The Recipe
We understand it takes a full serving of patience, respect, integrity and honesty along with lots of grace on both sides. Commitment and effort are paramount.
There are now new roles for everyone and this can be an interesting time to say the least. Having the right attitude and some of that patience and understanding we talked about, this should be an exciting experience of revelation and change. We can all look forward to new feelings of Joy, laughter and a new assurance that all can be well. Your amazing work has just begun; together we can get it done!
Treating the Family
As assessments and treatment plans unfold, we never take our eyes of the importance of the family. It is important that the family stay engaged, keeping the lines of communication open and continue to remind the addict of their love and willingness to take their part in recovery.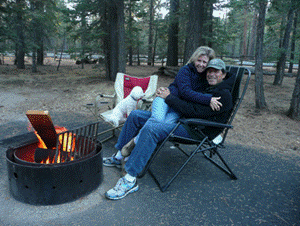 Family Day at Options

Without the family we feel incomplete, therefore we share a portion of the residential portion of the treatment plan with the family, inviting them to take part. Upon graduation and the important time of aftercare, allowances are made to share counseling time with a professional therapist a home.