Your personalized Drug and Alcohol Treatment Center Fee Structure and Option's Leading Aftercare Programs.

Rates & Special Benefits

Options Okanagan is proud to offer personalized alcohol and drug treatment packages from outpatient treatment to educational residential packages that meet the needs of each client.

The length of stay, style of treatment and Option's aftercare plan is customized to meet the special needs of each client. We take into consideration the degree and type of help required, workplace and home conditions and length of travel to determine the final length of stay recommended. We offer continuing flexibility understanding that things in a client's life and workplace can change.
As we subscribe to the value of a full treatment program, and meaning a healthy, aftercare program with a registered addictions counselor.

The Full Costs: Residental treatment program as per client and our treatment and educational residential packages, Options Okanagan cares about your success.

1) $12,500.00 for 30 days of our residental treatment programs as per client.
2) $18,750.00 for 45 days of our residental treatment programs as per client.
3) $25,000.00 for 60 days of our residental treatment programs as per client.

(All funds are in Canadian Dollars)
Aftercare programs are separate costs from the residental programs and setup by aftercare staff.

Aftercare is what we do: the aftercare staff at options will also stay in touch by phone weekly with a family member and your loved one who is in treatment.

**We are proud to introduce a aftercare program that has sessions with one of our registered aftercare specialists we also recommend and encourage telephone and Skype sessions as required. Safety is a key ingredient in our relapse prevention programs which includes direct calls when away on vacation, business or private matters. These can be sensitive times and having fun when away can be concerning. We suggest you take our phone and Skype numbers just to ease any concerns and be available quickly as needed. (Just don't call from the beach or pool as we do suffer from envy.)

Prior to graduation we arrange for each client to be introduced to the counselor who will coach their aftercare portion. This is to become acquainted and prepare for a seamless transition from residential to home. This may also be a time if invited, for the home counselor to meet with the family as well.
It's important to note that a portion of the aftercare sessions may be used by the family of origin to prepare and understand the new journey ahead. They may also be used in meetings that include both the individual and his or her family.
Included:

We firmly subscribe to the value of a custom and reasonably structured aftercare program which should first include the aftercare plans made during residence and then include all or a fair portion of what we consider "ROOT" Needs. These may include: Meditation & Mindfulness, Fitness & Nutrition, Personal Spirituality and especially Social and Emotional Development.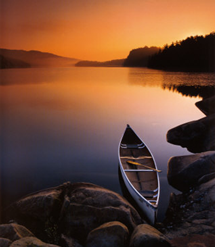 The Special Terms & Benefits:

While this may be an expense no one needs at this or any time, let's look at how easy and beneficial this can be. When properly financed $12,500.00 for 30 days of our treatment and educational residential packages, and an ongoing aftercare program as an example, can be repaid on a monthly basis by the individual when returning to work at a cost of approximately $525.00 per month. (This is determined by the length of repayment plan and interest rate at the time.)
The beauty of this is repayment is often a lot cheaper that the previous cost of addiction and the individual can find special freedom in paying the amount themselves.

We can help through arrangements with MediCard Finance, our Alliance in Recovery. They are great people to deal with and can help in many ways.

Toll free tel. 1-888-689-9876
Toll free fax 1-888-689-9862
Website: medicard.com
Email: info@medicard.com