All-In Treatment Center in Kelowna, BC, Canada
All-In Treatment Center - Alcohol And Drug Rehab Treatment Programs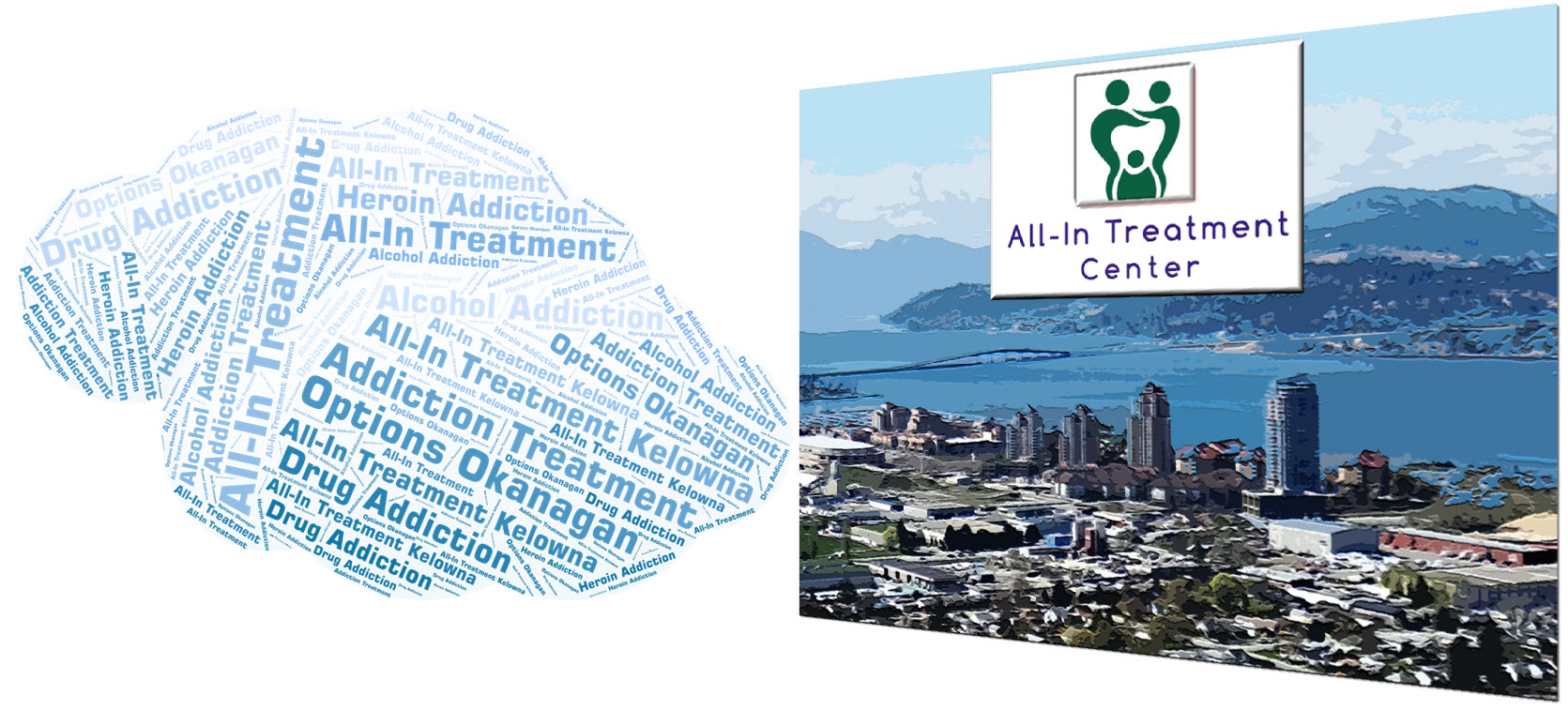 All-In Treatment Center is a 8 bed intimate resource center and treatment facility in the center of beautiful Kelowna, British Columbia. Quality care is offered by our unique program for overcoming addiction issues within a residential setting.
In order to keep our costs as low as possible, clients contribute to the Center through doing their own cleaning, cooking and other tasks. Those life-skills, combined with our programming, provide a well-rounded treatment program to our clients.
---
What Is Offered By Our All-In Treatment Center
We provide housing and resources to individuals who have been affected by issues related to substance abuse.
You can find more information on our intimate, 8 bed residential men's treatment center here.
Our center has an affiliation with Options Okanagan Treatment Centers. We provide various other addiction services as well. We have a team of qualified professionals who believe that is very important to work with the entire family in order for recovery to be successful.
Other services that All-In Treatment Center offer:
1) Interventions
2) Aftercare
3) Family Programs
4) Private Counselling
5) Detox (Management of Medication Withdrawal)
---
Detox (Management of Medication Withdrawal)
All-In Treatment Center has an affiliation with Options Okanagan Treatment Center. We are very happy to provide Kelowna Centers and Salmon Arm with Medication Withdrawal Management.
Medication Withdrawal Management or Detoxification enables your loved one to be able to detox from substances or alcohol within a safe environment. The length of a detox program will vary depending on medical conditions, physical health and how long the substance has been used. Duration of stay may be as short as 1 night and as long as 10 days. Our Registered Nurse can assess a person's needs after their arrival at the facility.
Many individuals confuse residential treatment and detox. During the detox phase, patients are usually too chaotic or sick to participate in group therapy and counselling sessions, which is what forms the basis for residential treatment. Here at Options Okanagan we are very happy to provide both your loved one and you with services.
All-In Treatment Center is unfortunately unable to take on clients who haven't been detoxed, although at our Options Okanagan facilities we do offer programs.
---
---
Residential Treatment
1. 8 Bed Men's Only Treatment Center - Kelowna
Call Options Okanagan for more information on our Men's Only center.
2. 10 Bed Co-ed Residential Treatment - Kelowna
Our Kelowna private residential treatment center offers detox as well as 30, 60 and 90 day programs.
3. 10 Bed Co-ed Residential Treatment - Salmon Arm
Our Salmon Arm private residential treatment center offers detox as well as 30, 60 and 90 day programs.
---
Private Counselling
Our team of qualified Addiction Counselors provide regular private counselling sessions and can get an individualized recovery program created for your loved one or you.
Our speciality is providing one-on-one information that will help guide individuals through the process of creating change.
Please call us at 778-363-7431 for more information.
---
Family Programs
The Family Program
The Family Program that we offer will help you better understand what addiction actually is and the ways that it affects your family dynamics, relationships and life. Our team of qualified counselors will provide you with the tools you need to help create a lifetime of healing.
---
All In Aftercare Program
Going into a residential treatment center and completing a stay there provides clients with valuable tools that help guide you through your new recovery journey. Statitics indiciate that going through a meaningful aftercare program is critical to success following treatment. People frequently leave treatment and their family and friends are not able to relate to them any longer, and don't know the best way to support you. Your work colleagues may be confused by your recent transformation. These community responses can be unfamiliar and overwhelming to you on your new path.
We at All-in Aftercare are here to assist you via online support with realizing the full potential of your new life. Our aftercare program has been designed to guide you through transitioning from residential care to to going back to living in your community.
Here at All-in Aftercare we can help you with determining your own success for a balanced and healthy life.
---
Intervention Services
Has substance abused caused your loved one to be out of control? All-in Treatment works with different interventionists all across Canada.
How Does An Intervention Work?
When it comes to interventions, there are numerous ways to engage in one. It usually involves a professional interventionist meeting with concerned friends and family of a chaotic substance abuser. Having an organized and strong plan in place along with qualified support is very important.